Other Products
See below for a list of our other products. Learn more about our various lines, and contact us if you need more help or information.
HardCurb®
The KBRS HardCurb® (patent pending) prevents leaks and tile failure. One of the most critical components of a tile shower is the curb. If not properly constructed (and most are not), then it is guaranteed that you will have damaging leaks and tile failure. A KBRS HardCurb® is engineered to prevent these failures from occurring. And the HardCurb® has a self-sealing anchoring layer that automatically seals around the screws when penetrated, and securely holds the screws in place.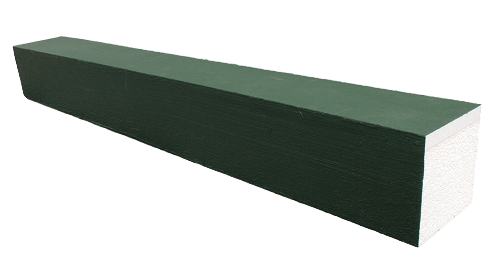 ShowerNiche™
Our recessed ShowerNiche™ product line allows you full customization through a variety of shapes and sizes you can combine for your specialized needs. Whether you choose side-by-side, separated, stacked or any combination of the three, all KBRS ShowerNiche™ options come ready-to-tile. Made of one-half inch solid PVCore™ composite material, your KBRS, Inc. shower niche is extremely durable and, of course, like all of our products, completely waterproof. You simply attach the ready to tile shower niche to wall studs using deck screws for quick and easy 5 minute installation.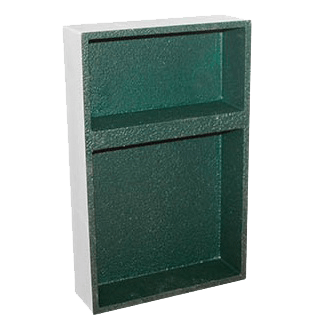 Point Drains
KBRS shower pan products fit an industry standard 3-piece tile shower drain (clamping-ring type); however, a KBRS ShowerSlope™ or Tile-Basin® can be manufactured to meet your custom residential or commercial drain requirements as well. A KBRS shower system is the solution to all your residential and commercial shower application needs. KBRS also offers side outlet drain options that make replacing an old tub with a shower base especially easy.