KBRS HardCurb®
However, that's not the only problem a ready-to-tile KBRS HardCurb® will solve. The KBRS HardCurb® gets its name from the 1/2" top layer of PVCore™ composite material that is specifically engineered to permanently hold the anchoring systems required for heavy-glass shower enclosure hardware.
HardCurb® Technology
The HardCurb® is one of our most innovative products. Its PVCore™ "cap" provides an "anchoring layer" for the mechanical anchors required when installing the mounting hardware for glass shower enclosures. It is an ideal alternative to traditional shower curbs built from wood, that are notorious for absorbing moisture.
Hardcurb is customizable can be cut-to-fit in the field.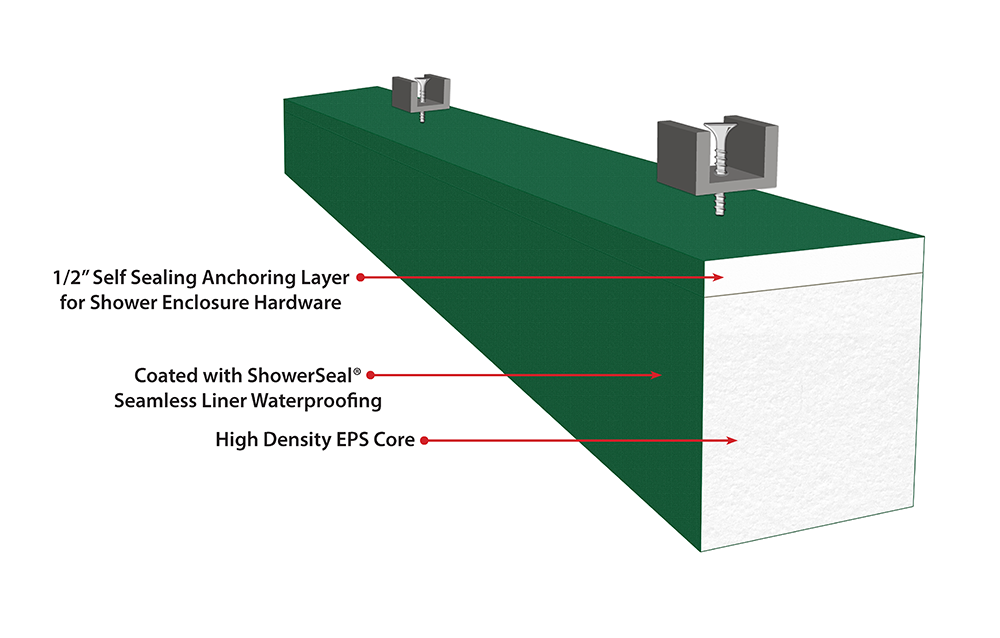 Don't Forget These Products