Customize It
KBRS Linear Drain Line shower pans are easily installed using modified thin-set mortar. Linear Drain shower pans are available in standard sizes and unlimited custom sizes (up to 9500 square inches).
Custom sizes are available for the Linear Drain Tile-Basin®, so you can get it in any size or shape you can imagine.
Linear Drain Tile-Basin® Technology
The Linear Drain Tile-Basin® is a "turn key" tileable solution to building a 100% leak-proof shower floor. The KBRS Linear Drain Tile-Basin® is pre-waterproofed under strict quality controlled conditions and comes equipped with a factory applied perimeter flange and/or curb/ramp combination to meet any custom specifications. ADA ramp and/or barrier free options are also available.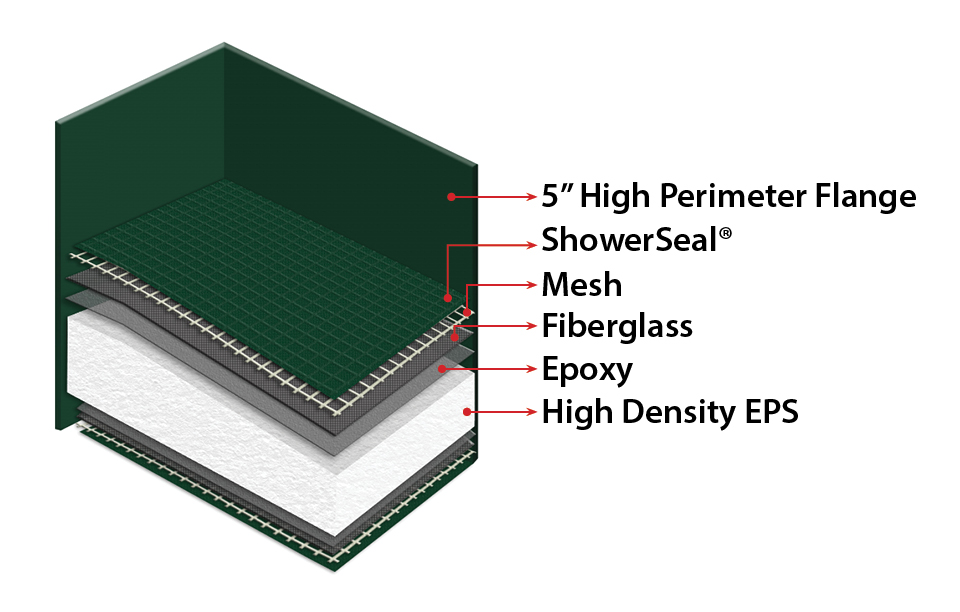 Don't Forget These Products